Diversity charter
For diversity in the working world
The Diversity Charter is an employer initiative to promote diversity in companies and institutions.
The aim of the initiative is to advance the recognition, appreciation and inclusion of diversity in the world of work in Germany. Organizations should create a working environment that is free of prejudice.
Download the certficate here
Code of Conduct
We take on social and environmental responsibility worldwide.
It is our commitment to excellence that drives us and makes us grow every day. We have long been one of the best suppliers in the world.
Over decades, we have earned a reputation of which we can be proud of. It is also this good reputation to which we are particularly committed. Therefore, with our Code of Conduct, we have developed a guideline to help us act responsibly and ethically at all times - both internally and externally. The Code of Conduct supports sustainable cooperation and creates the basis for healthy and sustainable growth. It is part of our DNA. No matter what position we hold in the company, it is a binding code of conduct for all of us.
"We can be proud of our reputation. Living up to it is our shared responsibility."
Management of the PROTEGO® Group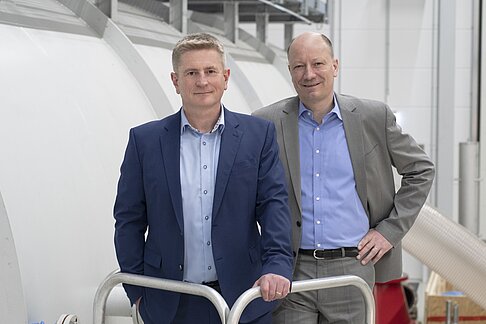 Guidelines for us and for our Actions
Continuity and customer orientation, identification and growth are very important to us. We create an atmosphere that harmonises corporate success, people and the environment so that everyone can make their own contribution. The guidelines help us to achieve this.
Excellence in Safety and Environment
Our promise of safety for people, the environment and the company is something that each and every one of us embraces daily. We invest in research and development in order to meet this responsibility. Our very good solutions are the result of our motivation to get even better and to consistently measure ourselves against new quality goals.
Occupational safety and health protection as well as environmental protection and sustainability determine our actions. It is our goal to minimise risk in order to not harm people or the environment, nationally or internationally.
We comply with laws, regulations and guidelines regarding occupational safety and we ensure that all legal requirements are fulfilled in the long term. We also have processes to ensure the safety of our employees in the workplace. Regular safety checks of work procedures, the maintenance of machines as well as systems and technical safety measures ensure the minimisation of health and safety risks at the workplace and avoids accidents and occupational illnesses.
Everyone is required to comply with safety regulations and to be actively involved in the improvement of working conditions. In this way we increase awareness of health protection and occupational safety, promote safe conduct and prevent occupational illnesses. We ensure a safe working environment using regular safety minutes. Our compliance and monitoring committee convenes four times a year (environment/ labour committee meeting). The contact person for questions related to work safety and health protection is our HSE Manager.
Employees who have been ill for longer periods are supported by an assimilation process and are reintegrated into the operational procedures.
Environmental protection and the promotion of sustainability are entrepreneurial tasks for the benefit of present and future generations. We are conscious of this responsibility. This is why we undertake to identify, fulfil and monitor all statutory environmental regulations. Environmentally conscious action is part of our corporate strategy and vision. Environmental goals and sustainability are therefore an integral component of the overarching planning premises.
We strive to sustainably reduce raw material and energy consumption, as well as emissions, waste water, waste and hazardous substances through clear targets and improvement strategies. The business sector we are in gives us direct influence on environmental protection. We work continuously on the development of sustainable solutions and products for our customers.
We demand and promote environmentally conscious action across our company. Our employees use resources responsibly and carefully and make a substantial contribution to the improvement of environmental performance.
We stand for Respect and Tolerance
Partnerly conduct is an important element in our corporate culture. We treat our colleagues with respect and tolerance. Bullying and discrimination is not tolerated. Diversity is a strength, because it gives rise to new ideas and opportunities. That is why we promote a work environment in which we treat each other fairly and with respect.
Compliance with the Code of Conduct is our shared Task
Our Code of Conduct applies to all employees. We are all called upon to act in accordance with it. It is also our responsibility to ensure that violations are recognised in a timely manner.
Our confidential reporting system allows the anonymous reporting of violations of the code of conduct. We are aware that these contact points should be used especially in cases of serious misconduct or violations with a high risk for the PROTEGO® Group. If you have this type of information you can contact us at:
Braunschweiger Flammenfilter GmbH
CSR-Department – Compliance
Industriestraße 11
38110 Braunschweig
Germamy
E-Mail: WeWantToKnow(at)protego.com
Phone: +49 (0)5307 809 394